Amsterdam in known internationally as a tourist destination for many reasons, chief among with is the plethora of cafés, but of course Amsterdam has many things to offer beyond this well-known aspect, so take a look at the list below to find out more about what you can do the next time you are in the capital of the Neatherlands!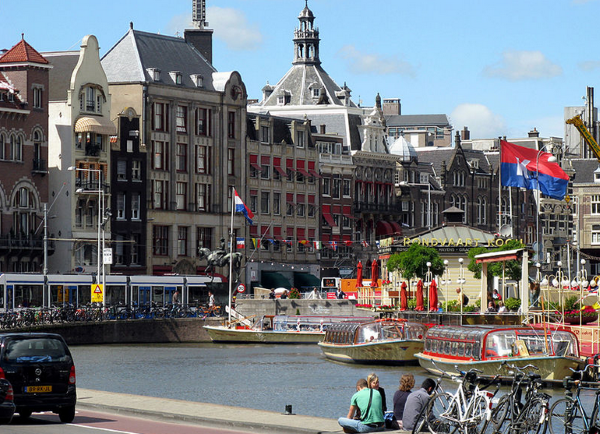 The Canal
The beautiful winding waterways are beautiful to explore in themselves and many cruises can be offered in order to explore them more directly. From the canals, it is also possible to explore all the beautiful bridges, architecture and old buildings that give the city its unique and idyllic charm. The city has over 165 canals to explore, which is truly a wealth of things to see that could take up your whole day all by itself!
Museums and Galleries
Amsterdam is known for its contributions to art history and there is an entire Museum district worth exploring that features the famous Van Gogh Museum, the Rijksmuseum and the Stedelijk Museum, among the most highly regarded must-see places to go. There are many other museums and galleries to explore archaeology, photography and contemporary art as well, so art lovers can definitely have a field day with just the cultural adventures that are available to behold. Of course, the Marihuana and hach museum is certainly not to be missed in your stop through the cultural district of Amsterdam.
Café's
Amsterdam's cafe and bars are known around the world and generally feature a cozy atmosphere where people can relax and enjoy their favourite treat in a comfortable and pleasant environment. In Europe, coffee is not so much enjoyed as a way to get through the day and stay awake or stimulate productivity, but actually a an enjoyable beverage that is appreciated between friends. It goes without saying that one may enjoy the unique experience of sampling some marijuana or hash in any café in Amsterdam.
Bike City
In Europe, especially in cities, public transportation is much more common than the use of the private car. In particular, bikes are very popular and Amsterdam is definitely a leader in bike-based transportation. Even as a tourist, it is possible to rent bikes and enjoy the city from the bike perspective, to find out what locals do, how they live and enjoy the scenery at the bicycle pace. This is a great way to get exercise as you explore the city's many gems.
Flowers
Amsterdam is home to over 12,000 hectares of tulip bulbs, an integral part of Dutch culture. These iconic flowers are part of a huge industry in Holland, over 4.32 billion tulips are grown every year as part of the global market, and this is truly a sight not to be missed if you are spending some time in Amsterdam. Their vivid colours are admired by visitors from around the world and are even the subject of tulip competitions.
Red Light District
Any city has landmarks to offer for those who are interested in the sightseeing aspects of the city, and Amsterdam is quite unique in some of them, such as the Red Light District. While sex work is controversial in much of the world, in these district there are sex clubs and window prostitutes to explore for those who are seeking a more sassy experience or who are simply curious about different attitudes about the sex industry and what this type of work and market may look like in another part of the world.
Now – let's start for the day in Amsterdam!