So you've just muscled through that last, tough work week. You've slipped out of your work clothes and put up an away message on your email. You've packed shorts and tank tops and you're ready to spend four hard-earned days in Aruba, relaxing and putting the stress of your day-to-day routine behind you.
So what are the best ways to vacation with positivity? How can you get the most out of your short stay in this sunny, Dutch island? Keep reading and you'll find out! Here are some suggestions for having an entirely positive and relaxing vacation in Aruba.
Aruba Beaches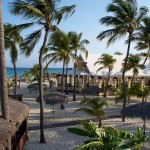 You knew this was coming, right? Next to the word 'vacation' in the dictionary is a picture of a tropical beach and someone lounging in a lawn chair.
Aruba's Palm Beach is an excellent to kick back and take a deep breath. Not only does it have a long and exquisite beach, but there are plenty of food stands, stores and even casinos right within walking distance. So if you get tired of relaxing you can hop up and get a burst of excitement from shopping and a little blackjack!
Savaneta
If you'd like to lounge while soaking in a little history you can visit this fishing village that holds the oldest surviving home on the entire island. Savaneta was once the capital of Aruba. It has its fair share of gorgeous beaches and posh hotels, but Savaneta is a little tucked away and as a result quieter than some of the bigger beaches. This is the perfect place to go if you're craving silence and an escape from the hustle of a crowded environment.
Bubali Bird Sanctuary
One of the best ways to relax and boost your state of mind is by soaking in the majesty of the natural world. There's no better place to do this than the Bubali Bird Sanctuary in the town of Bubali. What's even better is that the sanctuary is completely free! Here you can find species like egrets, skimmers, coots, and cormorants to name just a few. The sanctuary is only a hop and a skip from Palm Beach so if you're staying in that area, it's a great way to get away from the hustle and bustle without making extensive plans.
Motorcycle Tours
Maybe you like to take an active approach to your relaxation. If you feel best with the wind in your hair and a beautiful landscape unfurling from all directions at once, then you may want to take a motorcycle tour at Jaburibari 16 in Noord. The company offers both guided tours with experienced guides or rentals for the independent types. All of the hogs available at Jaburibari are well-maintained Harley Davidsons. If you follow a tour guide you can avoid traffic and maybe get a chance to open that throttle a little bit!
Arub Spa
Once your done frolicking in the water, lounging on the beach, and cruising on your motorcycle, you can put the positivity cherry on your vacation by visiting Body and Soul Spa in Caya Di Solo 10. Here you can receive a variety of head-to-toe treatments including body wraps, skin treatments, hydrotherapy, mani/pedicures, and, of course, massages. This is just what you need to feel like a person again and start thinking positively!
Remember that the most important activity of all is simply having fun! Whatever you choose to do in Aruba, there are plenty of opportunities for fun. So rest if you want to rest, or go wild if you want to go wild, but no matter what, take a look around you and soak in the beauty and inspiration that makes Aruba great!