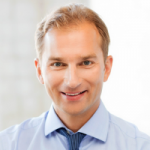 Get Weird: Venice Beach and Chicken Boy
One of the best and most enduring aspects of LA culture is its acceptance of the bizarre. Venice Beach is the mothership for weirdoes, freaks and visionaries of all stripes. On muscle beach, bodybuilders and acrobats lift, flex, pose, and backflip for their audience. This is where the fitness boom began and is part of the reason why you see a gym on every corner these days.
However, along the boardwalk, you'll also find jugglers and cross-dressing roller bladers co-mingling. Street performers literally march to the beat of their own drummers while pop stars from a David Lynch movie croon their self-written creations.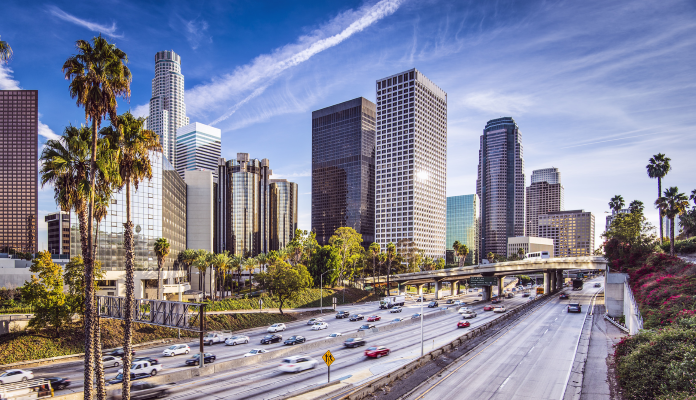 When you've had your fill of the beach, take a cruise around (L.A, as you may have heard, is not the easiest place to get around on public transit) and gaze up at the majesty that is Chicken Boy. Known by some as the L.A's Statue of Liberty, Chicken Boy is just what he sounds like–a 22 foot-high fiberglass boy with the head of a chicken. This monument to the absurd started out as a Muffler-Man statue for an auto-parts store, but over time, he was given a make over and turned into the human/poultry hybrid L.A locals know and love today.
Shopping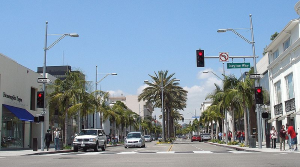 On the other end of the tourist spectrum, you can get away from the freaks and chicken statues and go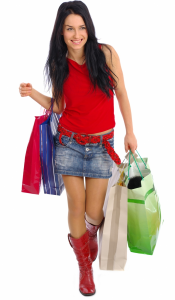 shopping on Rodeo Drive. Like 5th avenue in New York, Rodeo Drive is a strip of high end fashion boutiques, so classy that even the cobblestone sidewalks costs hundreds of millions.
If you want a taste of the elite life, this is the place to go. Unless you've got deep pockets, plan to spend most of your time just looking!
Culture
A slightly more mind-opening (and cheaper) option is to visit some of L.A's museums. The principal stop is the Los Angeles County Museum of Art, known as LACMA. This isn't your average brick-and-concrete affair with fake Greek columns. LACMA's facilities take up 20 acres and are encompassed by a variety of different buildings and innumerable exhibits. LACMA is perhaps best known for its modern art.
If modern art isn't your thing, the Petersen Automotive Museum is across the street. This building is a paean to the classic American cars that's once cruised up and down L.A's famous Miracle Mile.
Also nearby is the Craft and Folk Art Museum. The exhibits here range in era, nationality and medium. Techniques and traditions from around the globe are on display.
If you don't want to look at objects behind glass cases, the Griffith Observatory isn't too far away and will give you a chance to gaze at the stars. Depending on the time of day and smog level, you may not see a whole lot in the heavens; however, the observatory itself is gorgeous and Griffith Park below is an attraction in its own right.
Show Biz
Paintings and telescopes are great and all, but maybe you're more in the mood for something a little glitzier? It's kind of hard to go to Los Angeles and not think of Hollywood. The red hot core of the film industry burns in the hills. Of course there's the Hollywood sign and the walk of fame, but there's also a panoply of bars, lounges, theaters and studios. Grauman's Chinese Theater, a pagoda-shaped movie theater that is itself worth a visit is surrounded by more than 200 celebrity footprints.
If you want to soak up the night life, you may want to visit bars like the Frolic Room. This institution's been up since the 30's and remains unadorned and unapologetic. If you want something a little more moody, check out Hemingway's Lounge, where tortured writers load up on expensive booze before staggering back to their screenplays and novels. Well, if they're tortured writers, they probably can't afford Hemingway's, but that's a different story. Another great location is Grandpa Johnson's. It offers fancy drinks and high-fallutin art, but a comfortable atmosphere.
Once you've pre-gamed at a bar, head over to the Avalon Theater and Night Club. This party haven is almost a hundred years old and simply enormous. It's by far the most famous club in LA, as well as the only one that serves liquor for all 24 hours of the day. Avalon has everything you expect from a nightclub–electronic dance music, sex clubs , shows and lots and lots of dancing.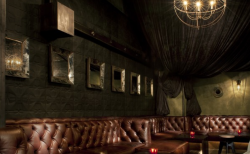 For a slightly less chaotic experience, visit the Sayers Club. This venue started out small and grungy and has since grown up and smoothed some of its edges. You can watch top-notch live music while eating artisanal pizza. It's got all the excitement and star power of the dance clubs without all of the sweat and glow sticks.
Cruise
L.A is known as a driving city because the public transportation is a little lackluster and the various neighborhoods are spread out. Having a car makes getting around–well, not easy, but a little bit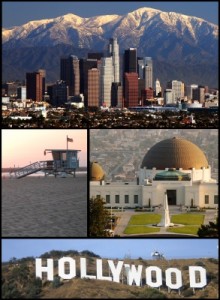 easier.
Unfortunately, L.A is also known for its traffic, so if you want to break out of the pack and feel the wind your hair you'll want to get on Mulholland Drive. The source of inspiration for more than a few movie scenes (and just plain old movies), Mulholland Drive is a long, canyon road that overlooks the city. It's a great way to survey big chunks of L.A without getting bogged down by other motorists and high-rise buildings.
Rest up and Go Home
Even if you just sample a little bit of this and a little bit of that, you can spend days drinking up the glamor, insanity and sheer fun of Los Angeles. When its all said and done, head over to the Roosevelt Hotel (if you can afford it and if not there, are plenty of other hotels nearby, just look around) and get some shut eye. There's always the next trip to see more!