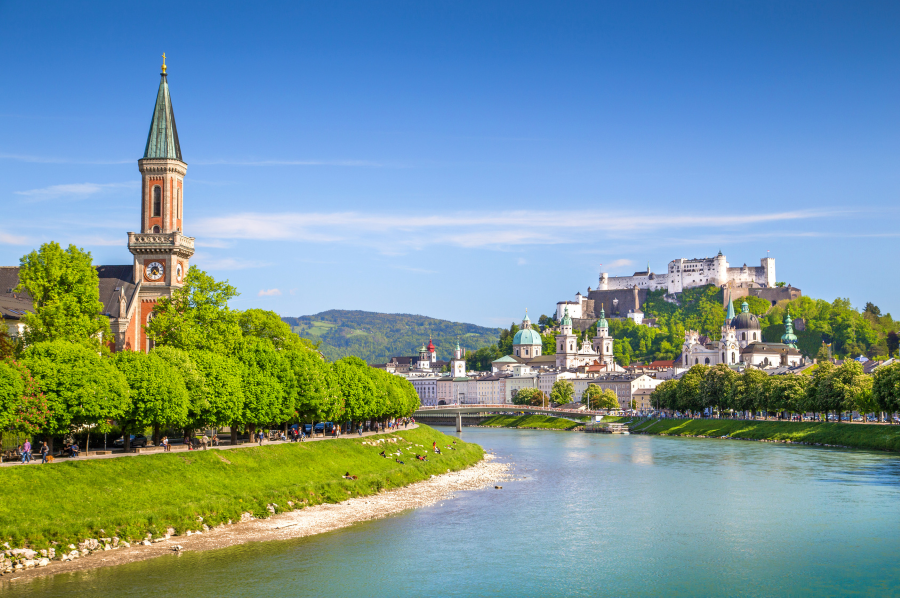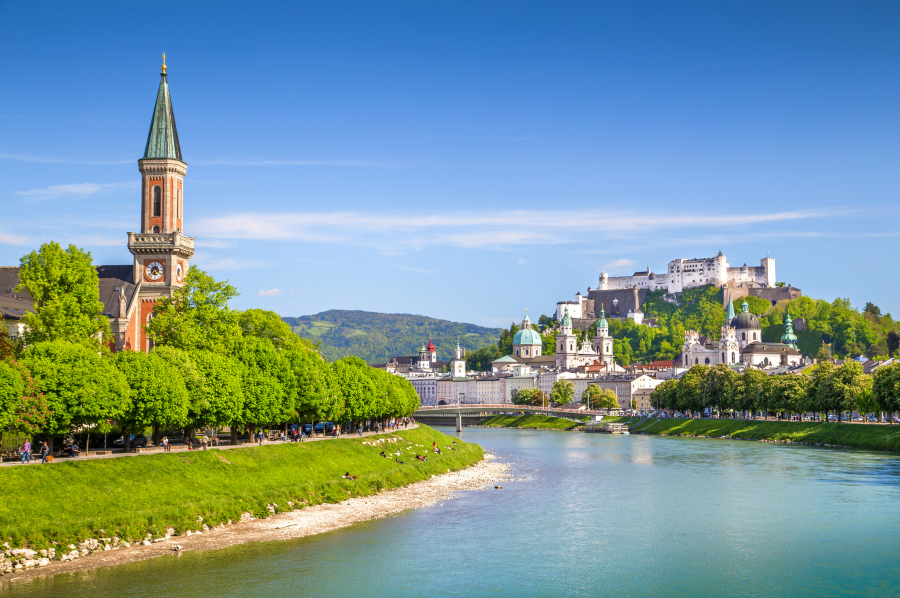 Mozart's Birthplace
Pop stars come and go, but over two hundred years later, most of the world still knows of Wolfgang Amadaeus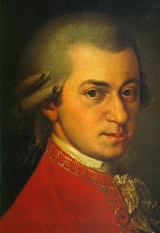 Mozart. The home of Mozart's birth, known in Austrian as "Mozarts Gerburtshaus" is now a museum that showcases the objects, letters and interest of a young Wolfgang. Mozart's first violin, as well as the clavichord he used to write The Magic Flute are just a few items on display here.
Mozart's Residence
Known in Austrian as "Tanzmeisterhaus", this is the house young Mozart moved to after his childhood, but before he relocated to the Austrian capital of Vienna. Sitting across the Salzach River from the composer's birthplace, it's easy enough to visit both houses in a single trip. Bear in mind, only a fraction of the original house stands now, as the structure was bombed during World War II. Professionals have restored the bombed section to look as it would have during Mozart's tenure. It's not often you get to see the environment of individual genius, and the Tanzemeisterhaus is just that–the domestic landscape in which Mozart composed some of his early masterpieces.
Hohensalzburg Fortress
Built in 1077 this fortress-turned-prison-turned-barracks-turned-museum is nearly a thousand years old and imbued with all the history and folklore that accompanies a structure of such age. Hohensalzburg is one of the largest castles in all of Europe and rests on the hill, Festugsberg. It has played a significant role throughout the thousand years of its existence–it began its life as a palace for powerful officials in the Holy Roman Empire and later, in World War I, was converted into a prison for Italian POWs. Despite its gristly purposes, the interior of the castle is magnificently decorated.
Salzburg Cathedral
One of Salzburg's crown jewels, the cathedral is well over a thousand years-old. Built in 774, it began as a relatively humble outpost in a nearly-abandoned Roman town. It was subsequently burned down after a lightning strike and renovated many times in the ensuing centuries. During WWII a bomb exploded in its central dome, but the structure was rebuilt once more.
An icon of power and achievement, the cathedral was not just refuge to royalty, it was also the site of Wolfgang Amadeus Mozart's baptism.
Salzburg Museum
While churches and fortresses offer their own kind of portal to the past, The Salzburg Museum offers a compendium of the ancient city's relics and stories. A great place to visit after you've wandered the Salzburg streets, this is the best way to take in the folk culture of the area at a glance.
Like many other structures in Salzburg, the museum was struck by Allied bombs in WWII, after standing for nearly a hundred years. Several objects were stolen or lost in the rubble, but eventually the museum was rebuilt in the Neue Residenz where it is now located.
Old Town
While you're peeking into places like Mozart's childhood home and the Salzburg Museum, you might as well make a day of it and walk around the rest of the Altstadt, the central and most famous neighborhood of Salzburg. This neighborhood contains some great hotels, like the Hotel Salzburg, as well as an array of restaurants of both the fine dining and local, neighborhood variety. What's great about this area is that it's a World Heritage Site that contains other Heritage Sites; making it a slam dunk of all things beautiful and culturally significant.
Mirabell Gardens
The famous Mirabellgarten is a great destination for those seeking a little fresh air. Filled with statuary of mythological figures like Pegasus, Hercules, Aeneas, Paris and Pluton, the entire area is a blend of open greenery and baroque architecture. More recently (than the times of Ancient Greece, at least) the Mirabell Gardens served as the film location for The Sound of Music and visitors may be reminded of the song, "Do-Re-Mi.
While at the gardens, it only makes sense to visit the Mirabell Palace. The nearly half-century old structure was originally influenced by Italian and French designs but was later re-built in the trademarked, Salzburgian Baroque style. Come here to experience a blissful convergence of nature and architecture.
Hangar 7
Even though it's rich with history, Salzburg is not stuck in the past. Hangar 7, at the Salzburg airport is an excellent testament to this fact. Not a functioning hangar, the structure is a restaurant, museum, art gallery and night club. Built by the founder of Red Bull energy drinks, the building houses a collection of historical airplanes and Formula One racing cars. The in-house restaurant, Ikarus, has a Michelin star and the quirky Threesixty Bar offers an elegant and disorienting take on nightlife. This isn't to mention the Red Bull-sponsored events, like the Paper Wings, a massive, paper airplane contest held annually. This modern fortress is an homage to all things ambitious and new and visitors can–and are encouraged–to spend a full day and night exploring its charms. From the cafe, to the many museums, to the restaurants and, finally, the bars and clubs, Hangar 7 offers you a 24-hour slice of contemporary life in a rich European hotspot.
Gaisberg Mountain
After you've absorbed all the history you can manage, and partied yourself sore, it might be nice to relax in a place truly removed from the edifices of man both new and old. Gaisberg Mountain is such a place. Perhaps the most notable mountain in the city, Gaisberg is part of the Limestone Alps and is alternately a winter time destination for those looking to ski and snowboard, and a summertime destination for those looking to bike and hike. In 2003, the historical European Hillclimb Championship, a prestigious car and motorcycle race begun in the early 20th century, was revived once more. Like so many attractions in Salzburg, Gaisberg contains opposite and equally alluring attributes–tranquility and speed, rural exploration and modern luxury. And like Salzburg itself, how you enjoy it is entirely up to you!
samy.blue: 9 Must-See Salzburg Hot Spots
Salzburg Image Fotolia – JFL Photography